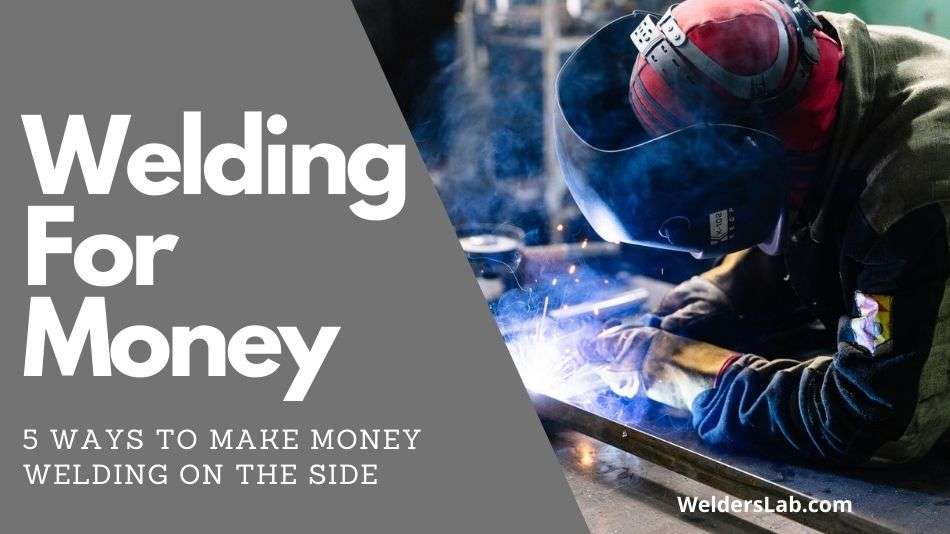 If you are a welder who wants to start a side hustle there could not be a better time. Getting started as a freelance welder is easier today than it has ever been. Many full-time welders make extra money on the weekend by doing side work. Some of these welders start a side business and move on to amazing entrepreneurial careers. But what are the ways to make money welding on the side? Read on.
Here are 5 ways to start a welding business on the side:
Start a mobile welding business
Create knickknack items
Build Things People Use Everyday
Contract work from local small businesses
Start a part-time weld repair shop
With a little creativity, research, and determination you can get on track to a booming side hustle of a full-time entrepreneurial adventure. In this article, you will find a lot of great ideas you can use to get off the ground.
Read through the suggestions and get to work. Pretty soon you will be making money welding on the side or, perhaps, on your way to the ultimate success.
#1 Starting a mobile welding business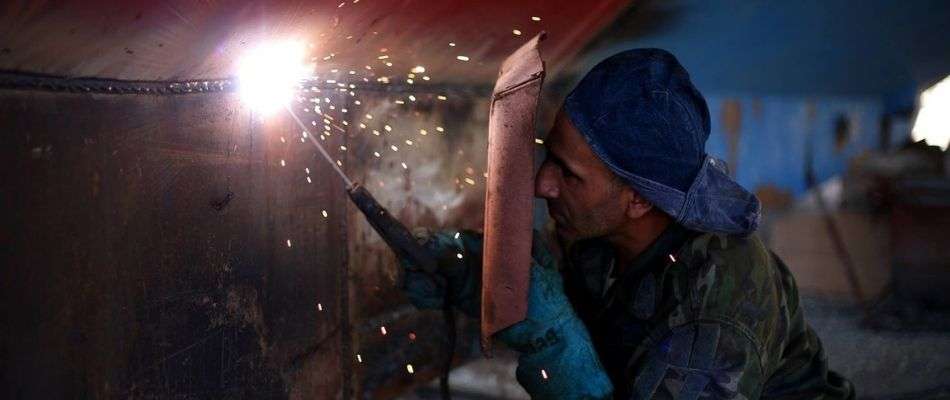 Welding for other businesses is the most common way to get started. It is common because many companies need welders, but do not have them on staff.
There are also people and places that require welding service but do not want to go to the larger companies. If you can fill the gap with your small, weekend operation you could be well on your way to a nice side income.
Outside of manufacturers, contractors, and refineries, who needs welders. How about farmers? Many welders all over the country make a great side income by repairing farm equipment. Things like gates, plows, fencing, and all manner of other items break all the time.
Local farmers that know a reputable, reliable part-time welder will provide endless work. More importantly, farmers talk to each other. If you have a good reputation for doing good work, reasonable rates, and a pleasing personality, they will spread your name around and you will start to get calls.
There are plenty of other businesses that need welding work done for the same reasons. They have equipment and facilities that break and need repairs fast.
For instance, I read about one man who made a lot of money repairing trailers, not only for farmers but furniture movers and other companies.
Also, the entire housing industry regularly contracts part-time welders. There is plenty of work out there. Once your reputation and name get around town you will eventually become the go-to professional for welding jobs in your community.
#2 Create knickknack items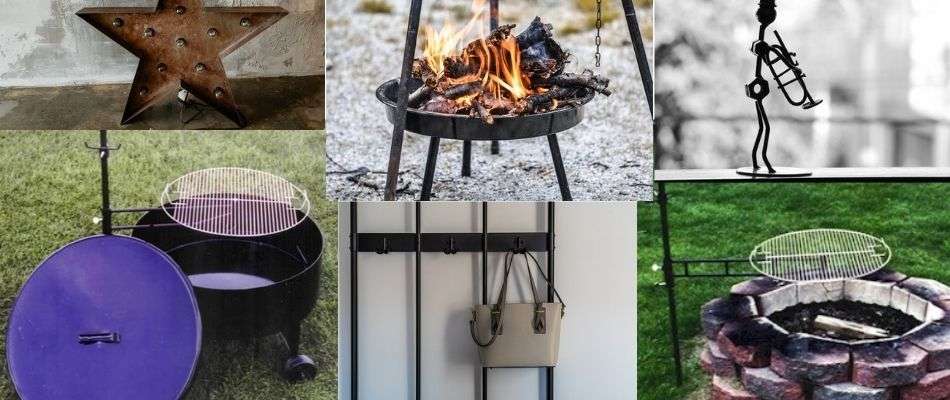 Go to any fair, farmers market and you will see booths set up with all kinds of knickknacks and tidbits for sale. Many of these items are made by welders as a part of their welding business side-hustle.
Everything from sculptures and statues, to useful items like key holders, gun racks, and lawn furniture are made by part-time welders. Many of these items were born out of necessity or simply for the fun of doing it.
These part-time welders are great at making small, useful items, and have a real joy at creating artistic renderings. I've seen all kinds of fun and interesting sculptures and yard art created by the part-time "weekend welders" for sale at fairs and festivals all over the country.
They are also sold online on social media and through websites galore. Having a knickknack welding business can be fun and lucrative if you are creative and industrious.
Some items you might consider are things like BBQ fire ring stands. These are fitted over fire pits and campfires, are easily made in a short period, and popular items among shoppers.
Or how about a cornhole scorekeeper. Such a popular summer game should have a nice scorekeeper. Adding drink holders will not only increase the popularity, but it will also increase the value. That is smart business.
#3 Create Things People Need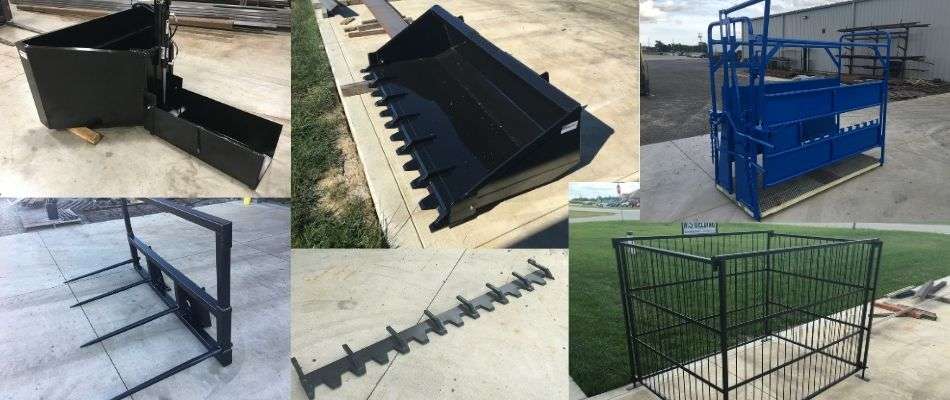 There are plenty of opportunities out there if you can create stuff that people need. You don't have to reinvent the wheel, but you can make a couple dozen of them over the weekend, plenty of people will buy.
I'm not suggesting that you make wheels. What is being offered is the fact that there are plenty of items out there that people need but are in short supply. If you can get good at making these items, you could start a small enterprise supplying your regional market.
For instance, skid loader buckets. Farmers and contractors use these all the time. You could build these on the weekend and sell them to local hardware stores or feed stores in batches.
You could sell them by consignment or set up your shop stand. You can also drive around to different construction sites. If you happen to have a few basic sales skills, you could make a surprisingly good side-hustle out of an idea like that.
Use your creativity, look for things people need that you could supply, and get to work.
#4 Contract work for local small businesses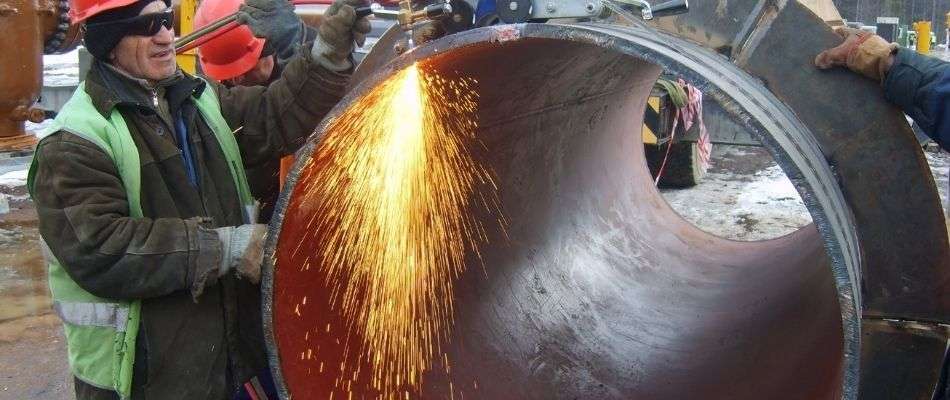 Doing small jobs for local businesses is a great way to get started if you want to go full time as a freelance welder.
Local companies often have small jobs they need to be done and if you can fill the demand for that work, you will be well on your way.
You have to be reliable, professional, and have a pleasing attitude. If you have those things and are good at your job, you will get a lot of work.
Many larger operations need small tasks accomplished, but either does not have the time or available workers. If you make yourself available to these companies, they will start calling you when these small tasks come up.
It is as easy as having business cards printed and going from business to business and passing them out. You can even start up a business page on Facebook or have a small website made. This will add to your professional look.
If you get started this way on the side, it can quickly blossom into a full-time job. If your long-term goal is to work for yourself as a welder, this is a great way to get the ball rolling.
As long as you remain professional and good to your word, your reputation will proceed you, and eventually, you will be known in your area as one of the top freelance welders around.
#5 Start a part-time welding repair shop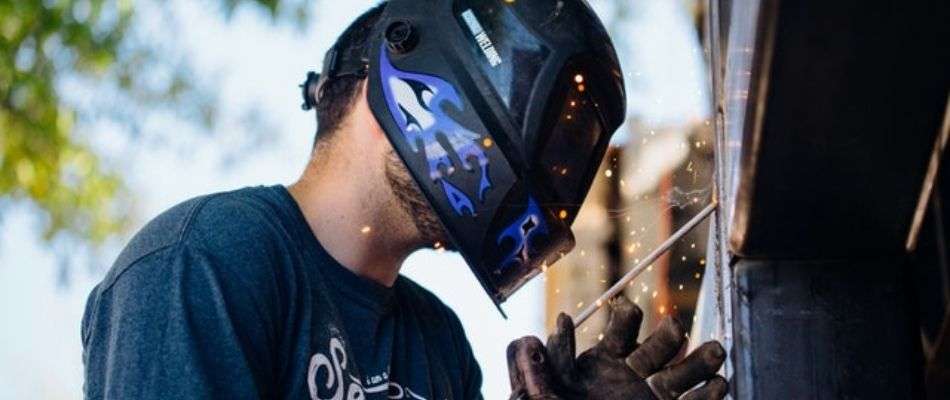 If you want to make money welding on the side and have the available workspace you can start a part-time repair shop. This option has the added benefit of being a launching pad for bigger and better things. You can keep it part-time if you want or you can build a substantial business.
This is a fantastic option if you do not want to do mobile welding repair. A lot of people would rather have their customers come to them instead of driving out to job sites.
It also saves a lot of money on vehicle maintenance, fuel costs, and auto insurance. If you don't want to haul welding equipment around town, opening up a repair shop might be a great option for you.
A really interesting component of opening a welding shop is word of mouth. Something about having a shop stimulates word of mouth advertising.
Your great reputation for quality work will spread quickly and you might have to start a waiting list. Just make sure you are doing a good job and maintaining a professional, safe working environment.
3 Tips Before You Start a Welding Side Business
There are some basic business things you will need to think about.
#1 License and Permits
You might be required to get a specialized license or business permit. You will want to check with laws in your area to make sure you have everything in order.
#2 Certifications
You may also need safety certifications. Welding is a dangerous job, and it might be a good idea to check with local authorities, so you know what to do. A great place to start is with a phone call to the local fire department.
#3 Business Skills
You should also have a grasp of basic business skills. You will be required to keep business records. Basic accounting skills will go a long way toward your success while you are getting started.
It is also smart to learn a few of the basics of sales and marketing. If any of these things seem difficult or out of your wheelhouse, you could always look for retired business people who are looking for something to do or go to your local community college and post an ad on the job board.
If you want to make money welding on the side, there are many options available to you. Take your time and figure out what you want to do and get started. If you stick to it and do quality work, you could easily enjoy a cool side hustle or build a lucrative business. The choice is yours.